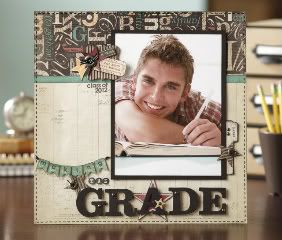 The New Autumn/Winter 2011 Idea Book has arrived! As always it's loaded with TONS of fabulous new products! It is larger, has more artwork, has the stamp sets shown at 100% (much easier to plan your projects).
For my local friends, let me know if you want your very own copy and I'll make it happen. ;) Anyone out of the area, I'd be happy to mail one to you, but I would ask that you pay for postage. Send me a note at kandig@comcast.net if you're interested.
If you just can't wait to get a copy in your hands you can view the Idea Book online
here
.
Last month I was able to attend my very first Close To My Heart Convention. It was located in Anaheim, CA (at the Disneyland Hotel) and it was a blast! I spent time with some wonderful people, actually got to go to Disneyland for the first time in 22 years (although without the hubby or kids, so felt a bit guilty) and got to see all of the new products in person. I can't wait to share all of the amazing new goodies with you.
As always, the new Idea Book includes fabulous new paper collections (with heavier weight decorative papers) and many, many new stamp sets (at lower prices - yay!), along with lots of wonderful new embellishments, but I think one of the most exciting new products has to be... wait for it... an EXCLUSIVE new Cricut Cartridge called "Art Philosophy"!! Yes you heard me correctly, we are now paired up with Cricut to add some wonderful new dimension to Cards and Scrapbook pages as well as creating some cute 3-D items.
This cartridge has boxes, bags, tags, tons of different card shapes, envelopes, banners, a font, flowers (flat and 3D), and TONS of images that coordinate with our stamp sets! Yes, you don't have to cut out those intricate shapes anymore with scissors! Just select the size of the shape that is shown on the stamp set carrier sheet and your Cricut will cut as may as you like. Then just stamp your image directly on the die cut image. Soooooo much faster, simpler, and easier!
After Convention I was able to order up a bunch of the new items and they're here in my house and I can't wait to start playing with all of it. I'm participating in a couple of artwork swaps using lots of the new products, so I'll be sharing what I come up with here soon. Currently in my free time I'm working on a project at my mother-in-law's new home, so once that's finished I'm going to get my hands inky. ;)
In the mean time, contact me or get on line so you can start your wish list!